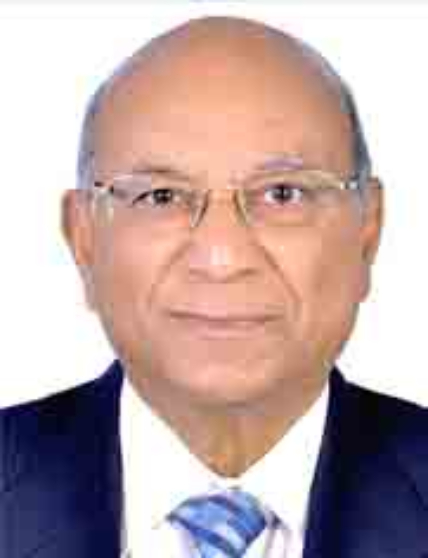 The Chairman's Desk
Jagran Institute of Management & Mass Communication (JIMMC) is a pathway of discovery and enlightenment. Admission here will urge you to question your preconceptions, learn new skills, consider new options, conceive new possibilities, and most importantly, be a responsible person in the media world. In brief, we ask you to transform your potential into genuine leadership ability in the media. At JIMMC we strongly believe that excellence in both teaching & research are the twin objectives that shape the activity of our students and faculty. Our informed, enriched teaching & research are the twin objectives that shape the activity of our students and faculty. Learning experiences at JIMMC is shaped by innovative teaching methodologies and an excellent environment that promotes teamwork and collaboration. JIMMC has spent a great deal of time and effort developing the personalities of young and rising journalists. The youthful batches of JIMMC would undoubtedly be an asset to the media sector, with deep academic understanding and extensive practical training. A holistic development is likely to be focused on for our pupils with solid knowledge of digital media, which is necessary in the media world with changing times. Come join hands with JIMMC to pave a better self and society.

The Vice Chairperson's Desk
JIMMC, Kanpur has been working tirelessly to provide specialized training to students aspiring to become media professional since 2005. The Institute has a world class infrastructure as well as highly skilled faculty that are up to date with industry demands and trends. The Institute has developed a reputation for excellence and accuracy. One of the Institute's key responsibilities is to assist our students in realizing their potential getting trained in their field of interest in media and mass communication. Our primary purpose, though, is to develop new information that improves the world and elucidates concepts. With the advancement of new technology, we strive to keep our students informed and well-versed in these tools. Our young minds will benefit from the digital era because they will be able to flourish and keep up with the changing times. The understanding of new media in all segments is provided with their application for their improvement and proficiency, whether it is web, games, images, or OTT platforms. Most of our JIMMC students have been absorbed by the media sector in a short period of time, which speaks volumes about the quality provided at JIMMC. I extend my warmest wishes our students academic achievement.

The CEO's Desk
It is a matter of great pleasure and satisfaction to see the website. The Institute's commitment to provide fully-trained professionals in the streams of Print & TV Journalism and Advertising to the media industry has been unwavering. The candidates of JIMMC have been successful in achieving prestigious placement in the big media houses of the country. JIMMC has a unique perception of media needs and has been steadily imbuing the students with the skills, knowledge and attitude suitable to the media environment. The innate traits of the aspirants are honed in the way that they adapt immediately to the required needs and circumstances. I'm confident that the students will find the information contained in the website not only useful but will use it to its fullest advantage.
The Director's Desk
Dear aspirants,
On behalf of Jagran Institute of Management and Mass Communication (JIMMC), I extend a warm greeting and gratitude for your interest in our prestigious institute. We are happy to have you here. Jagran Institute of Management and Mass Communication (JIMMC), an Initiative of Dainik Jagran (2nd largest circulated newspaper of the world), provides the necessary tools and exposure to the relevant world, ensuring 360 degree growth of our students. Amongst leading countries (based on instagram audience size as of January 2022), India (with 230M users) is far ahead of United States (with 195M users). With 329M Facebook users, and almost double of the USA, India tops the world. These Print & Social Media data and trends show the potential and opportunities that budding Journalists and Mass Communicators carry in today's world. The prime motto of the institute is to produce professionals who can cater to the dynamic & versatile industrial requirement . With a plethora of courses in print journalism, broadcast journalism, advertising, public relations, and event management and diploma and Post-Graduate Diploma programmes like PG Diploma in Agricultural Journalism and PG Diploma in Legal Journalism, you can be sure to learn skills essential to develop holistically. The uniqueness of the Institute lies with the problem solving attitude and approach imparted to the students and not just the text knowledge. It is by the exposure to real industrial problems & case studies that the students gain and this is what distinguishes JIMMC. Hence, the academic calendar is carefully designed to provide a perfect amalgamation of theoretical and practical learning & trainings. By studying at JIMMC, you are committing to a learning experience that will transform you academically, socially, and personally. Looking forward to welcoming you to the Institute.