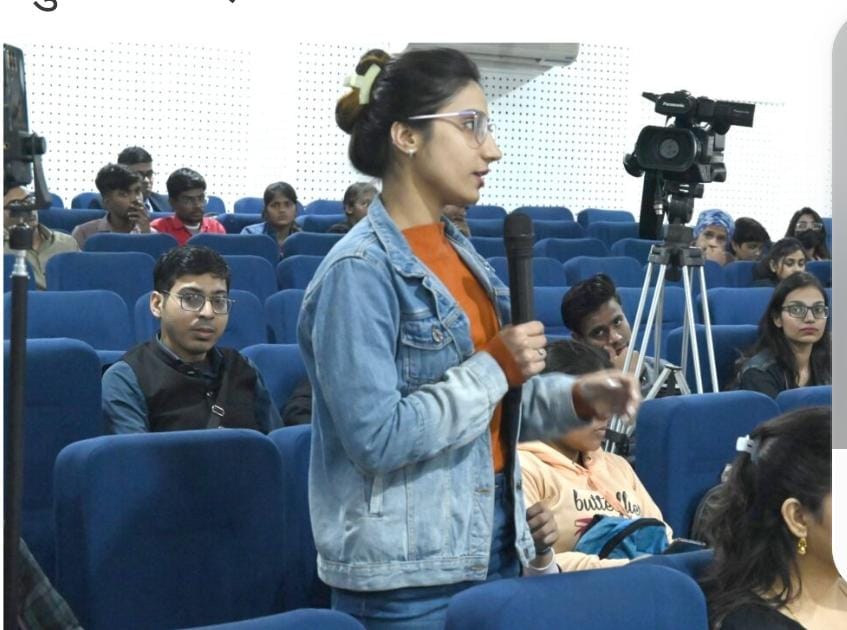 JIMMC creates media professionals of tomorrow.
And this we do it from day one. The key element is learning by doing. The students are groomed in a manner that enhances their communication skills. The Institute also provides opportunities for personal, professional and scholarly advancement of students.
JIMMC is one of the prestigious institutes of Mass Communication where young  minds are provided a wider canvas for shaping their dreams and ambitions and to turn them into realities.
JIMMC provides them new horizons for exploring their inner-self and professional skills. They are groomed as the future communication scholars and professionals to meet the challenges of the new media operations, business transactions and human inter -action.
Students will have a thrilling experience of learning  Journalism and Communication under the guidance of experienced professionals  in the most congenial environment of the Institute.
JIMMC is the right choice because here every student is the focal point. The entire thrust is on lending a helping hand to students to discover themselves. We try to develop the domain knowledge of students and provide them the environment to acquire the skills required in Media.
The courses at JIMMC are designed with the following objectives