JIMMC invites guests from outside for guest lectures on various subjects including television, print, photography, advertising and journalism to talk about subjects of different interests and concerns. In the past we have had the following guest lectures: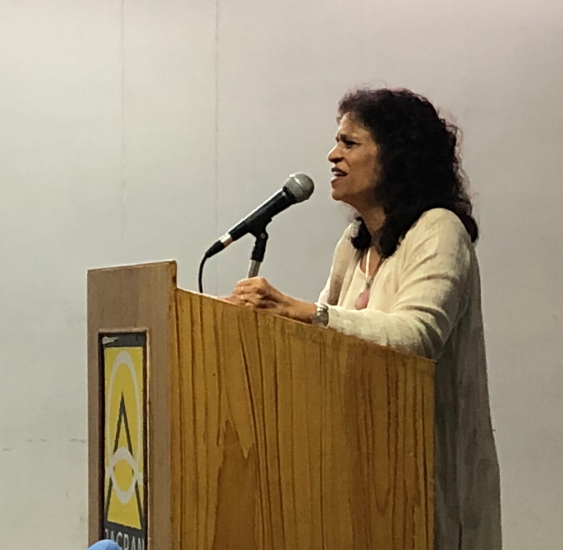 A lecture on New Age Advertising Era- Digital Advertising
Sulekha Bajpai Karkare, Screen writer, worked with Film Directors like Sooraj Barjatya and Ram Gopal Verma. She also has rich experience in leading ad agencies like Leo Burnett and Rediffusion. She delivered lecture on basics in advertising and different advertising strategies of a company. she quoted few examples to bring more clarity about the topic.
Editor of autobiographical book of Former President Shri APJ Abdul Kalam and renowned Senior Journalist in Jansatta, Delhi Shri Aryendra Updhyay was here at JIMMC to conduct a two days workshop on Editing. He mainly focused on the pattern and style of news writing by different newspapers. The first day of workshop was based on studying format of news room, certain case studies its editing with respect to news and understanding the use of Hindi words in media. The second day of workshop included the exercises on editing news and writing photo captions. He shared his experiences in media which made the workshop interactive and interesting for students.
Workshop on 'Photojournalism'
Eminent photographer Amit Madheshiya was at institute to conduct a workshop on photo journalism. He focused on the works of some prominent photographers from the world like Henri Cartier Bresson, Steve McCurry, Jim Goldberg and Raghu Rai. Madheshiya has won various awards like the Sony World Photography Award 2009 and World Press Photo Award 2011. He also enlightened students about job prospects in the field and photo opportunities online.
Veteran journalist and senior editor of NDTV India, Shri Priyadarshan was here at JIMMC-Kanpur to conduct a days workshop on television scripting. He focused on the nuances of the language highlighting the technicalities in the use of Hindi words. The sessions on scripting included breaking news flashes and emphasis on formats of broadcast writing. Students benefitted greatly from this expert who also has substantial experience in the newspaper 'Jansatta'.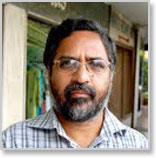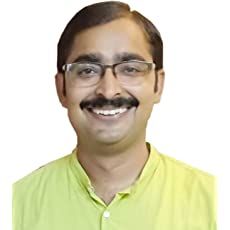 Mr Devendra Kumar Singh, a RTI practitioner has delivered the lecture on RTI. In government departments, there are many officers who have been designated as Public Information Officers to handle RTI requests, but they have not been given proper training on this subject. Because of this reason, they often fail to dispose of RTI requests in a manner provided by the Act. For that reason, he informed students about RTI Act and its implementation. Mr. Singh a M.Tech from IIT Kanpur and LLB from Delhi University has been delivering lectures on RTI for the last 12 years..