The Academic block of JIMMC Kanpur is a Wi-Fi campus, TV studio, Media lab and a rich Library reinforce the image of the campus as an excellent centre of learning.
JIMMC also provides linkage with sister institutes under Jagran Education Foundation: Jagran Institute Of Management & Mass Communication Noida, Jagran Institute Of Management, Jagran College of Arts, science & commerce and Jagran Institute of Digital Animation at Kanpur.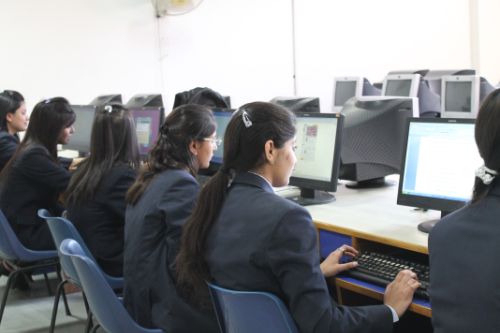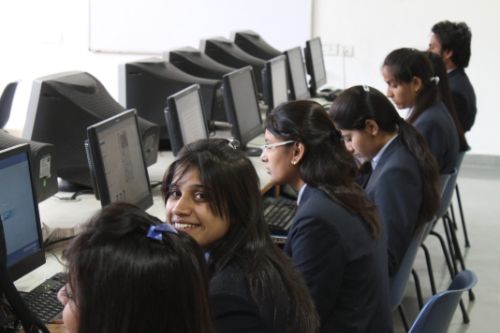 The Media lab is the centre where ideas get translated into News, Features, Scripts etc. The imagination, the advertising creation & pagination all requires practice and in the Media lab students get ample time to hone their skills.
The Institute has state-of-the-art Media Lab. All the hardware is connected through Local Area Network on an Intel server. Graphic and DTP softwares like Adobe Suite CS3®, Corel Draw®, Quark Xpress®, Photoshop enable students to unleash their creative potential.
The purpose is to provide all the necessary input to students in the same way as one would expect in a professional set-up.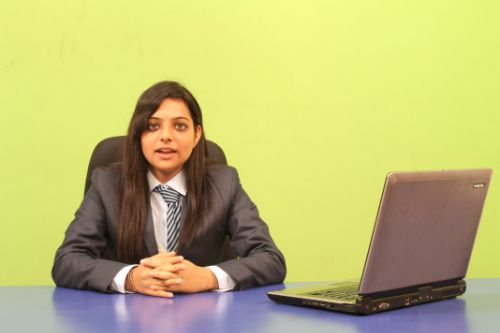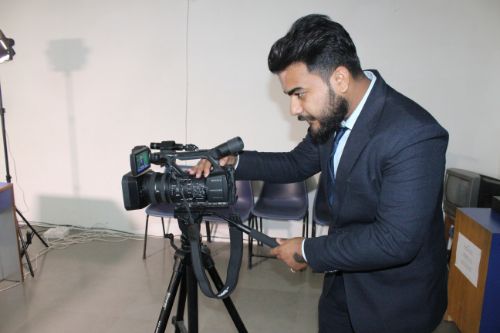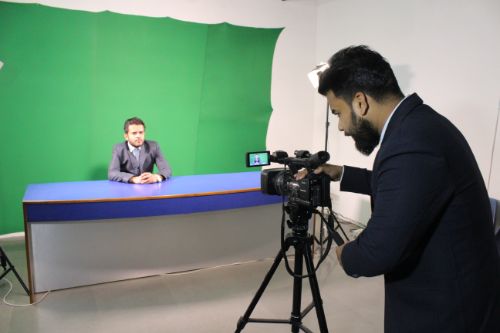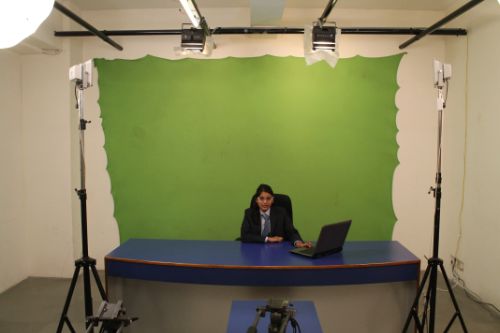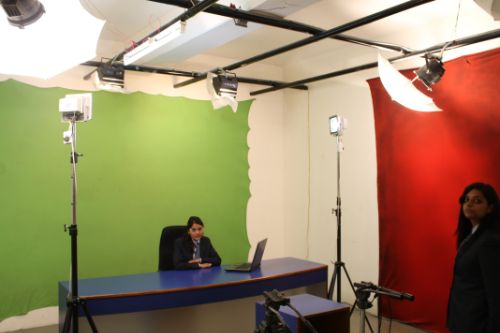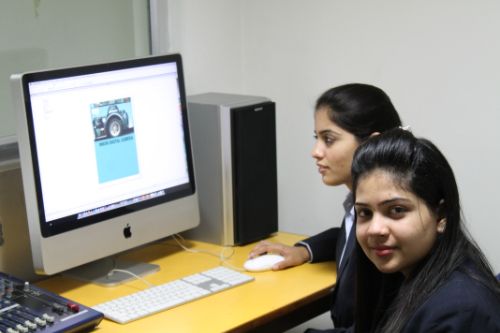 JIMMC-Kanpur  has state-of-the–art Audio & Video station with pre & post production facilities for study purpose.

TV Studio comprises multi camera set-up with asthetic decor & professional light arrangement, Non-linear edit bay with graphics (Adobe premier Pro, EDTUS. In house cameras include full HD The news bulltiens, talk shows, documentaries all are produced here. The video editing is done on the software used in news channels.
Learning Radio Station facilitates exercises in voice culture, news presentation & structuring Radio features. It has a 12 Band Yamaha audio recording suite – Adobe Audition and Sony Vegas.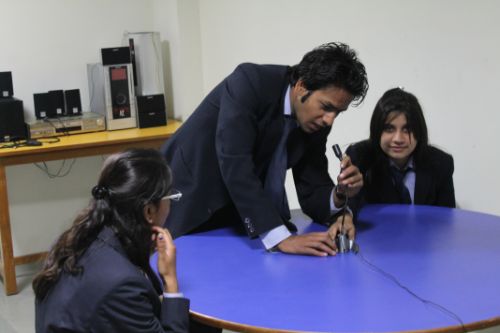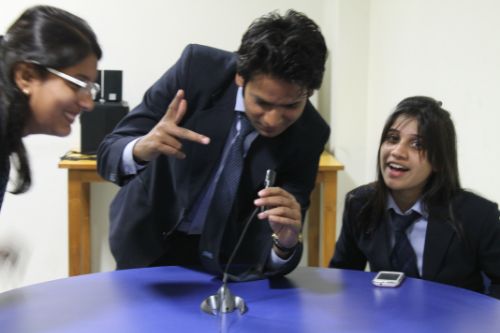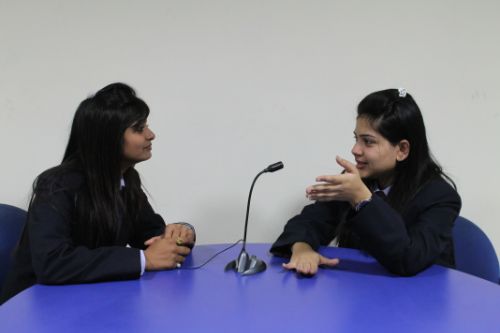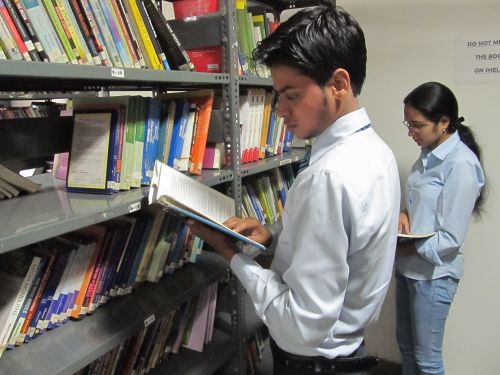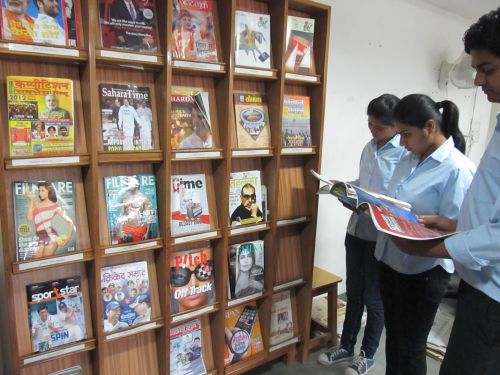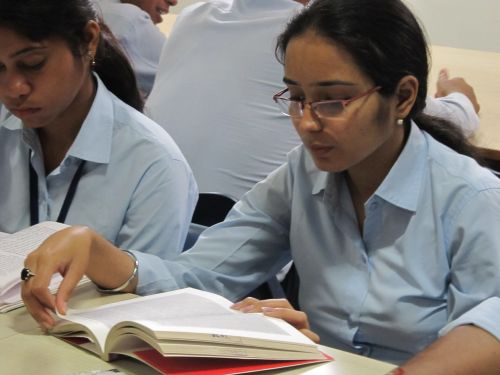 The  Library of JIMMC is one of the best in the region. Students will find rich collection of books and magazines in the library. It stock around 2230 volumes, subscribes to 20 News papers and more than 22 magazines.  Apart from Mass Communication, it also has a rich collection of books on a   wide range of topics including management & humanities. Students are encouraged to spend relevant time in pursuit of knowledge.
Lectures from JIMMC Noida are also arranged through Video conferencing.
The Institute has a modern auditorium with  300 seating capacity, equipped with latest audio video facilities. Following programmes are organized to expose the students to the world of multiple forms of expression.
Seminars, conferences.
Talk shows, Quiz and Debate sessions, Cultural programmes etc.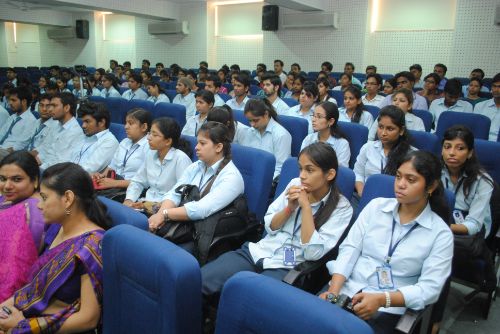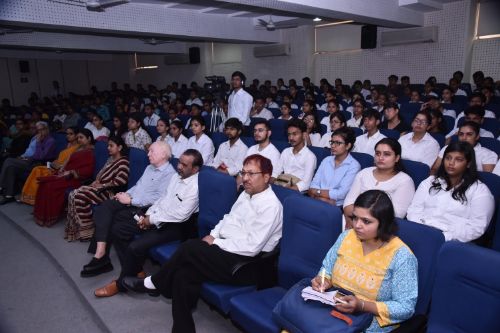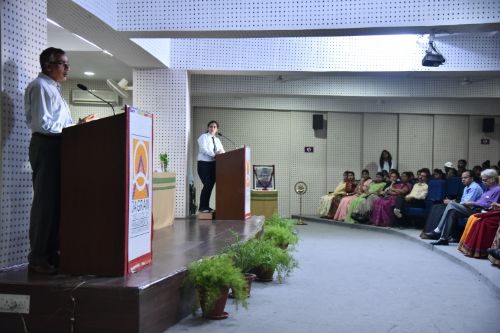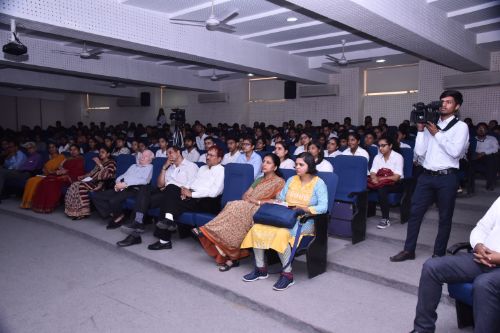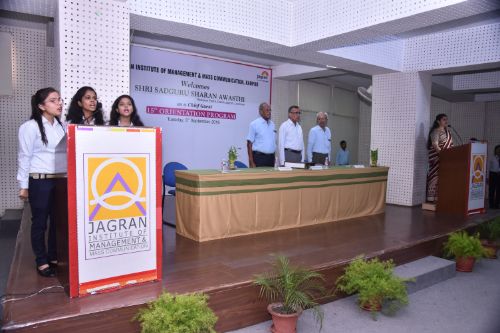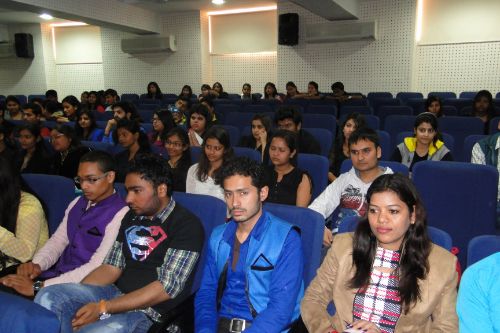 JIMMC set up amidst sprawling green campus,   houses a small cozy café extending students a friendly atmosphere. It has all the modern amenities. Snacks & lunch are available at reasonable prices. The canteen is truly a stress buster for the students.